Summary of the Roy's Restaurant PAMS Quarterly Meeting
Summary of the Roy's Restaurant PAMS Quarterly Meeting
March 29, 2015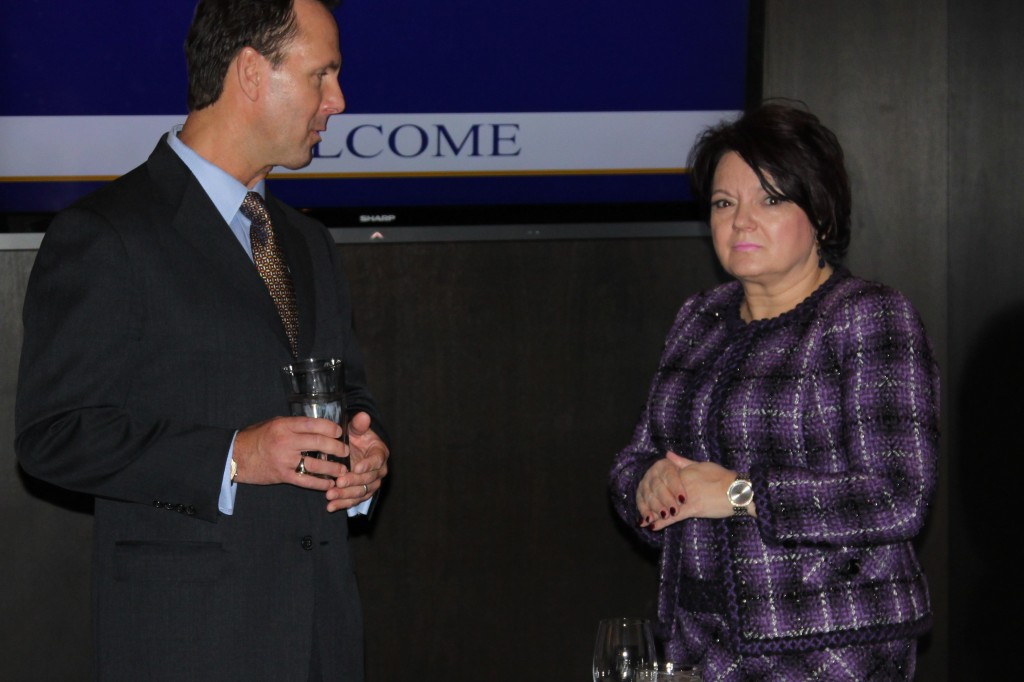 The first PAMS quarterly meeting of the year 2015 took place at Roy's Restaurant in downtown Chicago.
The meeting was organized by our members and chaired by the President, Dr. K. Krol. 24 PAMS members were in attendance.
The event was sponsored by the Wealth Planning Network, represented by President Michael Jankowski and vice-president Larry Gatz.
The representatives of the Wealth Planning Network talked about creating sound financial plans for medical professionals, as well as retirement and estate-planning strategies.
Dr. Krol introduced a new member of PAMS: Dr. Kathy Tynus. Dr. Tynus is also the President-Elect of the Chicago Medical Society, and she talked about the benefits of a CMS membership and future cooperation between the organizations.
A short summary of our 65th Physicians Ball was presented. The event turned out to be a great success and generated a lot of positive feedback. Over 500 guests attended. We were honored by the presence of the Governor of Illinois, Bruce Rauner.
Our organization participated this year in many community events. On January 12, 2015, Dr. Krol was invited to the Governor Inauguration Ceremony in Springfield, Illinois. PAMS was one of the few Polonia organizations from Chicago invited to this event.
On March 2, 2015, Dr. Krol participated in the Pulaski Day Celebration at the Polish Museum of America.
PAMS was a co-sponsor of the 68th Annual Midwest Clinical Conference organized by the Chicago Medical Society on March 13 and 14, 2015. This 2-day CME meeting was attended by Dr. E. Radwanska, Dr. Szpindor and Dr. K. Krol.
We also discussed the upcoming events for members of PAMS. Everybody was invited to take part in the Polish Constitution Day Parade on May 2, 2015.
After the official part of the meeting everybody enjoyed a delicious Hawaiian-style dinner.
Written by:
Dr. Kornelia Krol
President of the PAMS