Honored Guests of the Polish-American Medical Society's 65th Physicians' Ball in Chicago greeted at the Polish Consulate
Honored Guests of the Polish-American Medical Society's 65th Physicians' Ball in Chicago greeted at the Polish Consulate
February 1, 2015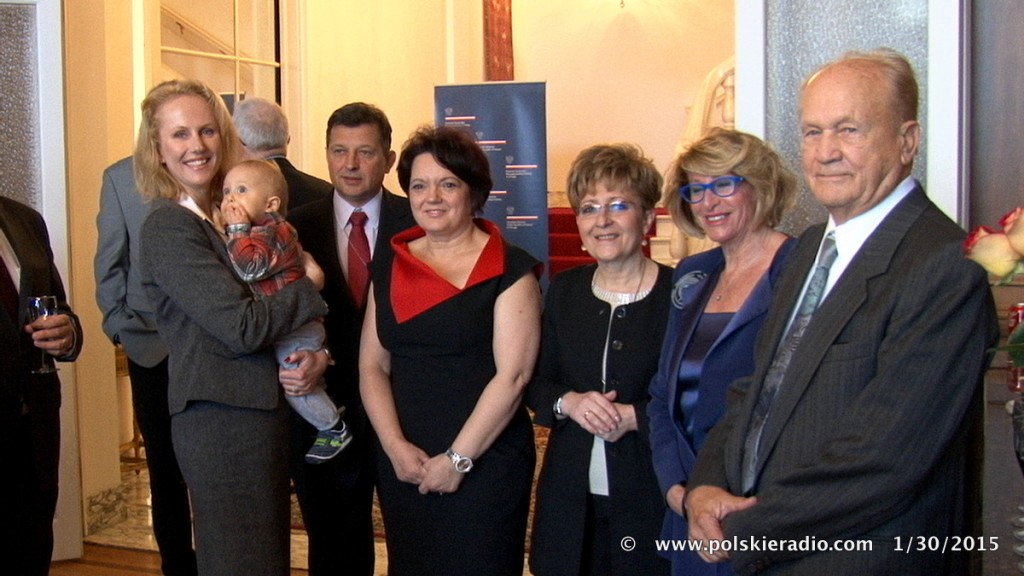 On Friday, January 30 at 2:00 pm, on the eve of the 65th Physicians' Ball, Consul-General of the Republic of Poland, Hon. Paulina Kapuscinska greeted representatives of the Polish-American Medical Society (PAMS) and the Ball Organizing Committee as well as their Honored Guests at the congenial reception at the Polish Consulate mansion in Chicago.
The Guest of Honor:
Prof. Krzysztof Matyjaszewski, Professor of Natural Sciences at Carnegie Mellon University in Pittsburgh, a polymer chemist internationally recognized for his vision and innovations.
New Honorary Members of the Polish-American Medical Society:
Dr. Kazimierz Nowak from London, GB, surgeon, founder and first president of the Federation of Polish Medical Organizations Abroad;
Dr. Ewa Elenberg from Houston, TX, pediatric nephrologist, Associate Professor at Baylor College of Medicine, nationally known for her educational and leadership roles;
Dr. Miroslaw Wielgos from Warsaw, PL, specialist in fetal-maternal medicine, Professor and Head of the Department of Obstetrics and Gynecology and Dean at the Warsaw Medical University, and President of the Polish Gynecological Society;
Dr. Michael Hibner from Phoenix, AZ, Director of Gynecologic Surgery and of the Arizona Center for Pelvic Pain, Professor of Obstetrics and Gynecology, Arizona College of Medicine.
Our illustrious guests had an opportunity to introduce themselves, and their remarkable stories met with warm applause.
We are grateful to Hon. Paulina Kapuscinska for hosting such a wonderful meeting at the Consulate.
Written by: Ewa Radwańska, MD, PhD, FACOG, FR.COG